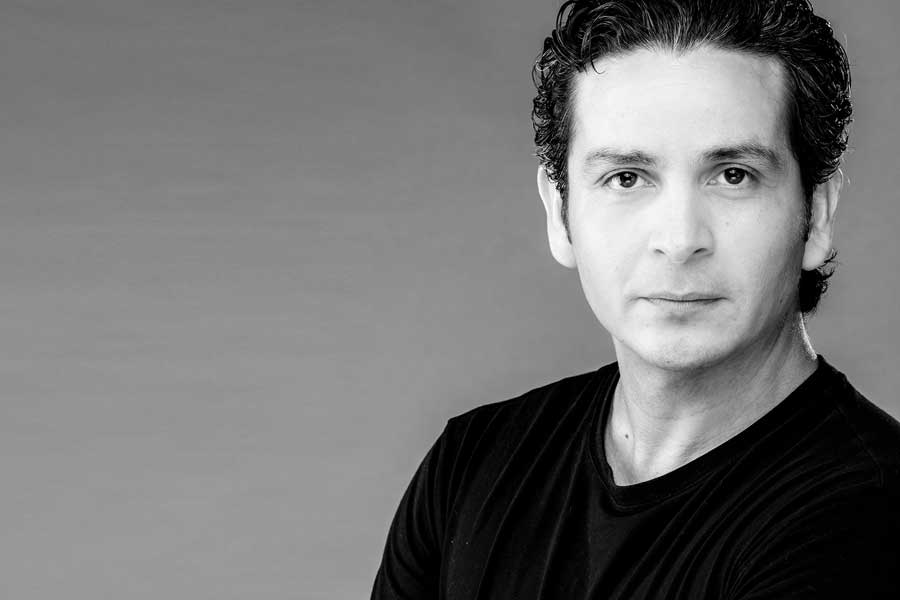 Jimmy Orrante
Progressive / Pre-Professional Divisions
Jimmy Orrante began his dance training at the Los Angeles County High School for the Arts under Don Hewitt; studying later at the North Carolina School of the Arts. After 22 years as a professional dancer, the Los Angeles native ultimately retired from BalletMet. During his tenure there, he choreographed more than 15 premieres for the company, including his highly successful full-length ballet, "The Great Gatsby," which was recently reprised in BalletMet's 2014-2015 season.
In 2005, Jimmy received the 2005 inaugural Princess Grace Choreographic Fellowship. In spring 2011, he was honored with the National Choreographic Recognition Award for Regional Dance America and was selected in the fall of that year as Choreographer In Residence at Denison University. He received the Special Project Grant from the Princess Grace Foundation, as well as a grant from the National Endowment of the Arts to collaborate with the Ohio State University's Center for Computer Art and Design and multimedia composer, Sean Beeson. The grant's collaboration resulted in the "Illuminated Tapestry," which premiered in April 2012 and utilized the Xbox Kinect's motion-capture technology.
In March 2014, Jimmy created "Ya Me Fue" as one of three finalists in Ballet Austin's New American Talent Choreographic Competition and later created "Balanced" on Motion Dance Theatre in Ashville, North Carolina.
Recently, Jimmy was awarded his third grant from the Princess Grace Foundation, the Choreography Mentorship Co-Commission (CMCC) award, as well as choreographing "Threads of Color" as part of Ballet Austin's 2015 Director's Choice Program.